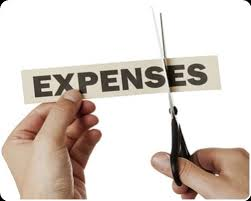 Any change to your business means assessing the initial cost, the long term costs, and the potential savings. Your company's phone system is critical to your ability to run your business efficiently – connecting with clients and customers reliably. If you switch to unified communications, will that help or hurt your business efficiency? And most importantly, what will it do to your bottom line?
Connectivity Savings
Whether you have customers around the world or on opposite coasts, connecting to them reliably and affordably is essential. Using a VoIP system as the basis for your unified communications makes calling anywhere in the world just as affordable as calling across the street. Both local and international long distance calling costs less when you use an internet connection to make your calls.
Reliability & VoIP
You need to be able to rely on your phone system. System downtime can cost you valuable hours of productivity. As part of an overall unified communications solution, a VoIP system like Mitel uses single site architecture, which offers reliable connectivity as well as scalability.
VoIP systems are not just reliable, they are portable. When anyone from your team is traveling and using mobile or even a hotel phone, they can access the exact same phone network as your employees in the office, making business trips more productive overall.
When Productivity Increases, Profits Do Too
The connectivity of the modern world means that in a huge range of industries more employees are able to work remotely. While this can make for happier employees and lower overhead costs, unreliable phone systems can eat up hours of productivity. Unified communications lets remote employees access the same phone system – with the same reliability – as employees that are in house.   Increased reliability means increased productivity, which means more efficient employees.   And collaboration with messaging, conferencing adds to that efficiency.  When you can do more with fewer employees, you can save a lot on payroll costs.
Long Term Cost Benefits
The long term cost benefits for a VoIP-based unified communications system are real. Whereas standard phone systems and lines may need to be upgraded every few years, this is a non-issue for VoIP systems that work over internet lines. And when the system does need upgrading, such as for new handsets or new software, the VoIP vendor will cover the cost. Further, most VoIP systems have technical training and support included in the initial cost, meaning no support costs over the life of the system.
Increased Call Security
With more than 50% of companies experiencing some type of data breach in the last year, concerns about security are at an all time high. Unlike standard phones, VoIP service providers can configure systems to use an encrypted Virtual Private Network (VPN) to offer increased security for the safety of your employees as well as your customers.
The short answer is that yes, a VoIP service provider can certainly save your business money. Of course, the actual savings will vary depending on how your business uses your phones.
https://www.paralleltech.com/wp-content/uploads/cut-expenses.png
201
251
lsalvato
/wp-content/uploads/2018/10/parallel-logo.png
lsalvato
2019-04-25 15:05:52
2019-04-29 12:24:41
Could a Unified Communications Solution Save You Money?