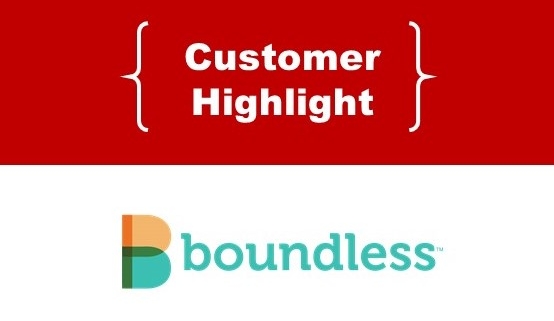 A Parallel Technologies, Inc. customer for five years, I Am Boundless ("Boundless") was originally founded in 1980 as Franklin County Residential Services and has since grown into a dynamic family of nonprofits engaged with intellectual and developmental disabilities and behavioral health communities across the state, with planned growth to neighboring states. From residential support and vocational habilitation to applied behavior analysis and outpatient services, Boundless proudly offers person-centered care that celebrates each individual and encourages them to become active participants in the communities where they live, work, and play.
Boundless originally partnered with Parallel Technologies to replace its aging phone system to allow for seamless communications between its multiple locations across the state of Ohio. Replacing the 30-year old system uncovered a myriad of opportunities to streamline the aging network technology that "daisy-chained" several of the locations across the state.
"We are a non-profit. Prior to becoming Boundless, the organization didn't have the IT expertise or the funding to support an integrated solution," says Rick Neighbarger, Director of Information Technology. "So we have bandaids everywhere. When something didn't work, they patched it and moved on. We are still finding these as we move through different upgrades and projects."
Neighbarger was brought on in an IT consultant role in June 2020, charged with re-vamping an aging communications system to support Boundless' aggressive five-year growth plan. With no prior knowledge about past IT projects, he had a lot of catching up to do – including tracking down over 30 IT vendors with whom Boundless had relationships.
Parallel Account Manager Ashleigh Walsh helped Neighbarger track down all of the vendors that Boundless was working with through Parallel. "I just happened to mention this to Ashleigh in a conversation, and she sent me a whole stack of contracts," said Neighbarger. "She was able to quickly pull together everything I needed."
Boundless is opening new and upgrading existing locations at a rapid rate. Parallel, along with IT consulting firm Group Eleven serving as Neighbarger's "extended IT team" and CBTS as a provider, is implementing Network-as-a-Service, switches, firewalls and access points to facilitate network standardization and management. In addition, Parallel is assisting in re-cabling of all sites, procuring Internet and carrier services for new sites, and fixing network issues.
"We've had a great experience with Parallel, and we love having them as a partner," said Neighbarger. "Their focus on customer service aligns with Boundless' own person-centered approach to care. We're proud to partner with a vendor that not only provides the quality products and services we need, but also aligns with our own organizational values. We look forward to the future as we work with Parallel to expand our quality of care approach throughout Ohio."
https://www.paralleltech.com/wp-content/uploads/customer-highlight.jpg
356
554
lsalvato
https://www.paralleltech.com/wp-content/uploads/Parallel-Tech-EmployeeOwned_small-300x121.jpg
lsalvato
2020-12-08 15:10:11
2020-12-08 15:12:27
Customer Highlight: I Am Boundless