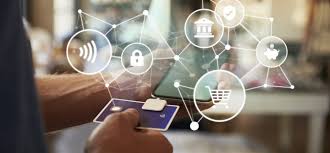 Why Technology is One of the Key Challenges Facing Retailers Today
With business growth also comes challenges, and as retailers continue to play in a highly competitive market they will need to adjust to shifting customer expectations and preferences in order to differentiate amongst peers. The most successful retailers pay close attention to a variety of issues affecting the industry and their businesses. Among the top issues affecting retailers today is technology.
It's clear that the retailers making the largest leaps in growth are the ones focused on omnichannel strategy and newer customer-facing technologies to enhance the customer experience. While the intrigue of cutting-edge technology can be exciting, it's important for retailers to apply the right technology for both their type of business and their customers. Successful retailers will continue to maximize technologies associated with their primary infrastructure while considering how to support omnichannel efforts to make sure that all channels are integrated, customer experience is positive, and the brand is enhanced. The most forward-looking retailers will gather and evaluate customer data to help drive key decisions related to inventory, customer service, and marketing.
Distributed retail enterprises face even bigger challenges when it comes to technology. Multi-location retailers depend on technology to support critical back office processes (think supply chain/warehouse management) AND deliver consistent customer experiences (in-store Wi-Fi) across multiple locations. One of the biggest challenges for these distributed enterprises is the lack of skilled IT staff at physical retail locations. Getting applications set up and working correctly, as well as maintaining security, makes IT projects in a distributed environment more complex, expensive, and time-consuming. With retailers depending on an increasing number of applications to sustain everything from point of sale transactions to loyalty and surveillance in their stores, the need for a reliable and scalable deployment solution is even more crucial. With the challenges posed by the COVID-19 pandemic, this is even more critical. The load of network administration can be lightened by leveraging a solution with the same operating system, same network architecture, and a centralized management platform.
Managed, secure SD-WAN is a solution that offers a simple, unified approach to network technology and can both support innovative applications that enhance the customer experience and meet critical security needs, such as protection of customer data. With SD-WAN, retailers can ease the burden of data security and compliance with networking and security that is software-defined – all while continuing to focus on enhancing the customer experience with an application-focused network. In addition, SD-WAN can be easily, rapidly and economically deployed to tens of thousands of locations across a wide geographic space. And new SASE paradigms are enabling a consistent and comprehensive security fabric.
Interested in how SD-WAN can help your distributed enterprise with the technology focus it needs to stay competitive? Contact sales@paralleltech.com to learn more.
https://www.paralleltech.com/wp-content/uploads/retail-and-tech-1.jpg
153
330
lsalvato
https://www.paralleltech.com/wp-content/uploads/Parallel-Technologies-Logo-Navy-BPT-Larger-300x98.png
lsalvato
2020-11-21 11:20:40
2021-04-29 11:14:06
Why Technology is One of the Key Challenges Facing Retailers Today